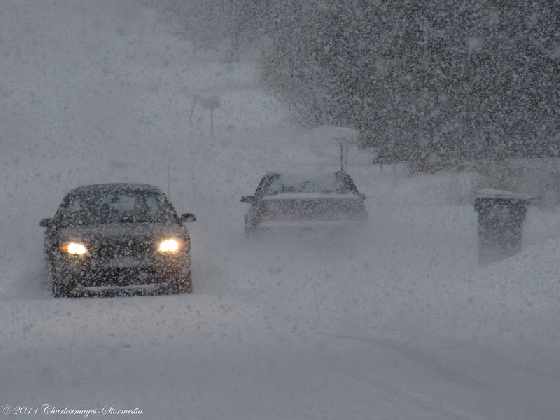 OPP remind drivers to be responsible after almost 100 crashes were reported on a stretch of the 401 over the weekend.
With another dose of messy weather poised to sweep through Oxford County, the OPP are reminding drivers it is ultimately their responsibility to decide if the roads are safe to travel on.
This follows a terrible weekend on our roadways with approximately 100 crashes reported on a stretch of the 401 near Bowmanville. Although the weather was definitely a factor in the collisions, many officers remind drivers they need to have the forethought to check the conditions before leaving.
Perth OPP Constable Michael Melnychuk suggests drivers wait it out when the weather takes a nasty turn.
"If it's white out conditions, I suggest people slow way down or pull over somewhere safe until you feel comfortable driving again and not continue driving ahead in white out conditions."
Melnychuk adds visibility is key if you are driving in poor conditions.
"Have your headlights turned on fully all the time so that your tail lights are illuminated, also so vehicles coming up behind you are aware of your presence on the road. Also make sure all your rear lights and front lights are clear of snow."
The old adage holds true for OPP: If you see snow, go slow.