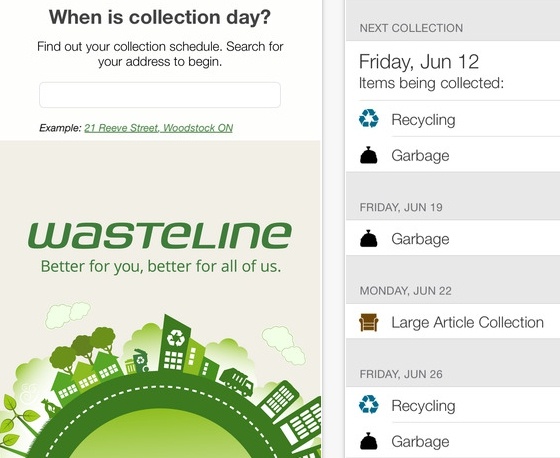 Residents in Oxford County will be able to leave their old furniture, carpet rolls and pool filters on the curbside for pick up.
OXFORD COUNTY - Large article collection is about to get underway in multiple Oxford County townships.
Collection is set to begin on May 15th in East Zorra Tavistock, Norwich Township will have their collection during the week of May 29th, Blandford Blenheim collection will take place during the week of June 5th and collection in Southwest Oxford will begin on June 19th.
Residents will be able to place large items like on their curbside for pick up. No bag tags needed.
Here's a list of the items that can be picked up;
- Household furniture including tables and chairs.
- Carpet rolls & under padding (6' maximum, rolled and bundled).
- Plastic & non-metal laundry tubs.
- Plumbing fixtures (acrylic tubs/sinks).
- Pool filters (no sand) & pool covers.
- Water softeners (no salt or contents inside).
- Mattresses & box springs.
Here's a list of the items that will NOT be accepted;
- Regular household garbage & recycling.
- Glass and mirrors.
- Leaf and yard waste.
- Electronics.
- Scrap metal.
- Loose materials in cardboard boxes.
- Tires and automotive parts.
- Items piled on trailers or wagons.
- Construction, demolition & building material (concrete, toilets).
- Freon containing units (fridges, freezers, air conditioners).
- Hazardous waste (paint, pesticides, propane tanks).
- Appliances.
- Items that can be broken down and placed in a garbage bag.
All of the collected items will be taken to the landfill.
Antonio encourages people to go to the Wasteline website or download the Wasteline mobile app for Apple and Android devices for more information.
"Residents can go to wasteline.ca and type in their address to find out when their curbside collection is as well as the program guidelines; when they have to have their material out at the curb, where the material should be placed, the maximum weight of the item and what's accepted and not accepted in the program."