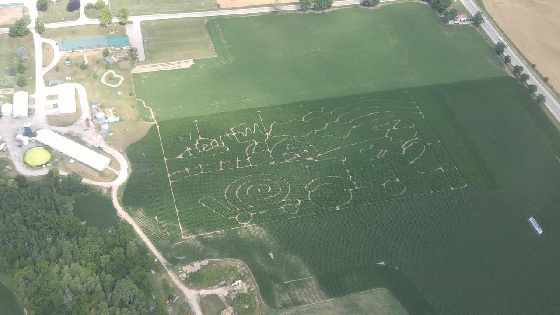 Leaping Deer Adventure Farm has been open to the public since the beginning of August and will now host lots of family fun this fall.
WOODSTOCK - Leaping Deer Adventure Farm and Market is gearing up for another busy fall season.
The corn maze has been up and running since the beginning of August. Julie Budd, known as Mrs. B on the farm says the maze is always one of their biggest attractions.
"It's a big feature here, a lot of people enjoy it, we do it in two sections, so those people who don't want to be out there for 2 hours can do one in about 20 minutes, it works like a scavenger hunt and already plenty of families have come out to enjoy it this season."
The aerial view of the maze this year actually features the Heart FM logo. Budd says the farm has something for the whole family and a lot of people are surprised by how much fun their older kids have.
"We cater to the whole family and have had lots of comments come back to us that their whole family has had a great time and parents were quite surprised that there teenager has had a good time."