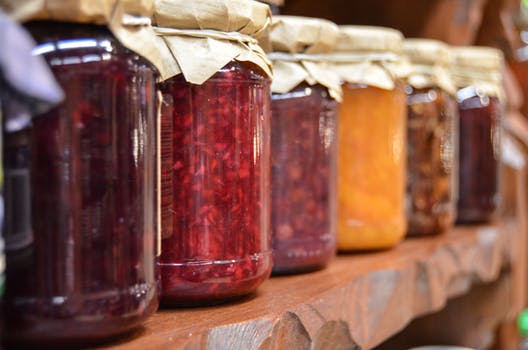 stock photo
Put your chef hat on for a 13 week program that the Rural Oxford EDC has designed.
WOODSTOCK - Put your chef hat on for a 13 week program where you can learn how to can, freeze and preserve local seasonal fruits and vegetables this summer.
The Rural Oxford EDC has designed the program to try and reach Oxford County's goal to increase the quantity of local food consumed/purchased by 25% by the year 2020 and by 50% in 2030 by using a hands on education method.
Economic Development Officer, Bernia Wheaton explains why its important to preserve.
"We want people to eat more local food and when food is in season there's just only so many green beans and so many cobs of corn that you can eat every day. But if you freeze them and can them and make jam out of our fruits and vegetables. Then you can enjoy that fresh local food in February. It will still have that fantastic great taste, but it allows you to extend the season and still eat local food in the middle of winter."
Each week the class has a new theme. Some of the topics include 'It's Kind of a Big DILL,' 'Practice What you PEACH' and 'We Be Jammin.'
The classes are being taught by culinary teacher, celebrity chef and successful restauranteur, Murray Zehr. Zehr has worked with the Food Network for the popular television show Chopped Canada where he cooked for Prince Charles, Gordon Ramsey and Emeril Lagasse.
Wheaton adds what makes Chef Murray Zehr the perfect teacher for the classes.
"He committed to helping us out one night a week for 13 weeks. It matches with his passion of encouraging people to eat quality healthy nutritious food."
The program will be ran out of the Dundas Street United Church Kitchen every Wednesday. The first class takes place on June 20 with the them 'Knife to Meet You' where participants will learn different knife skills like how to mince, dice and julienne.
The classes do come with a fee ranging from $30.00 to $55.00 but you will not only leave with food skills but with the fruits and vegetables of your labour every class.
Be sure to sign up for the classes your interested in as early as possible because space is limited. Sign up here.