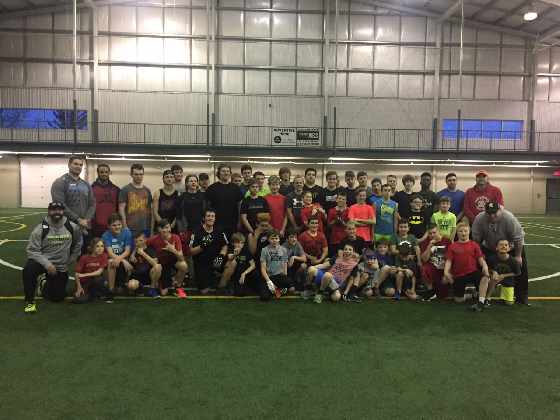 Football players in Woodstock are being put through their paces by CFL players and university coaches.
WOODSTOCK - Woodstock Minor Football players are learning from the best of the best.
Youth between the ages of 8 and 18 are participating in the Super Elite Football Camp at Cowan Park where they are learning from university coaches and four CFL players.
Daryl Waud, a Defensive Tackle for the Toronto Argonauts, is one of the camp mentors. He says the camp is a great opportunity for players to receive personalized training from the best of the best.
"There's a wide variety of ages and skills levels but we're progressing as much as these kids are. It's a good opportunity to learn whatever skill level they are and we can tailor it around each individual kid."
Waud conducted tackling exercises with the players Monday night. Montreal Alouettes Wide Receiver Alex Charette also went through basic speed fundamentals.
Charette tells Heart FM he could have really benefited from a camp like Super Elite when he was first getting into the sport.
"When I was a young kid I just played soccer. I didn't have any speed training whatsoever, whoever was fast was fast. I actually learned how to put my arms properly coming into university. So it's very important to get them started at a young age with the proper mechanics; that alone will just make you faster regardless of your genetics, height, and weight. Everyone can get faster with the proper technique."
The camp was founded by Nick Burns, a former Linebacker for the Hamilton Tiger-Cats. He says Super Elite is more than just a football camp.
"It's not all about football; one really neat part of it is the mentorship these kids get. Having head coaches of universities, having CFL players come in to really mentor these guys and give their knowledge to the next generation of football; it's a pretty neat opportunity for these kids."
The three day camp kicked off on Monday night and will wrap up tonight.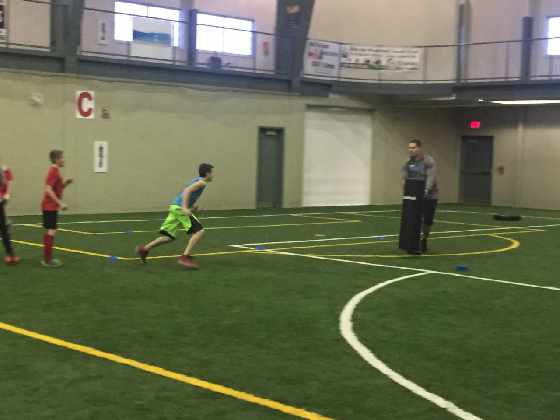 Toronto Argonauts Defensive Tackle Daryl Waud went through angle tackling exercises with the players Monday evening.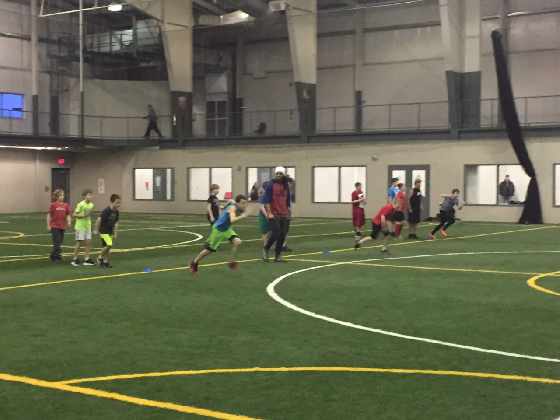 Montreal Alouettes Wide Receiver Alex Charette introduced players to basic speed fundamentals.