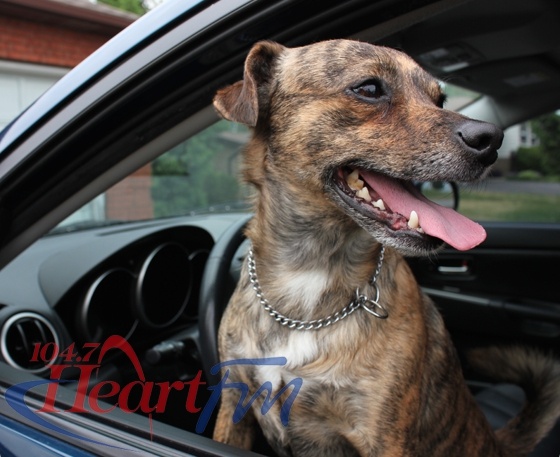 Summer is fast approaching and the Ontario SPCA wants everyone to know the risks of leaving your pets in the car.
Members of the Ontario SPCA are reminding everyone to leave your pets at home this summer, not in the car.
Inspector Brandon James stresses the importance.
"Don't leave your pets in a car. Cars; even in today's weather, mild early summer, the vehicles will start to heat up very quickly. You have to be careful that your animal is not left in a vehicle."
There is never an excuse to leave your pet in the car. Just running into the grocery store can be a risk to your pet. You never know when you might run into someone and start talking or when you will end up in a long line.
James adds a dogs normal body temperature is 39 degrees Celsius.
"If you park your car anywhere in the sun or even in the shade with the windows cracked open. If there's no sufficient air flow and the heat outside is starting to rise your car will heat up pretty quick. When the dogs body temperature starts to rise the body will start to shut down to protect itself and unfortunately when it reaches something like 41 degrees Celsius that dog can actually suffer some brain damage and even death."
Losing a member of the family is not the only consequence. You could face up to 2 years in jail, a $65,000 fine and you may be prevented from ever owning an animal again if charges are brought on.
If you notice a pet in a hot vehicle look for the following signs:
- A look of panic/distress.
- Weakness
- Unresponsive
If you notice these signs do not remove the animal from the vehicle, call local police or the Ontario SPCA at 310-7722.
#NoHotPets is a campaign the Ontario SPCA started a couple years ago. The campaign is to get the message out that pets should not be left in hot cars. This year's campaign will be launching soon. For more information you can visit the Ontario SPCA website or the campaign website.