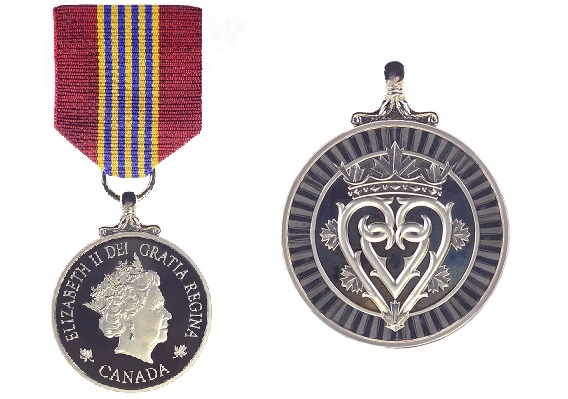 Photo Courtesy Governor General's Website (www.gg.ca)
John Hunt of Woodstock has received the Governor General's Sovereign Medal for Volunteers
WOODSTOCK - A local volunteer has been honoured for his work on a national level.
Governor General David Johnston presented John Hunt of Woodstock with the Governor General's Sovereign Medal for Volunteers on Friday.
Hunt has been volunteering with the Canadian Cancer Society for about 12 years volunteering and participating in the Relay for Life and raising money for the society through pin sales. He also served on the Ontario Division Board of Directors as a Regional Representative for three years. He is also the current President of the Oxford County Advisory Committee.
Hunt tells Heart FM he was surprised when he found out the good news.
"I didn't know I had been nominated. I got this e-mail and it said that I was going to get this award. Holy smokes! That's kind of out of the blue for me!"
Although Hunt didn't expect the honour, he says it's nice to be appreciated.
"I don't do it for the rewards per se. I do it because I enjoy it but it's nice to be recognized."
He would like to thank Janice Cunningham, the Manager of the Canadian Cancer Society's Oxford County Community Office for nominating him.