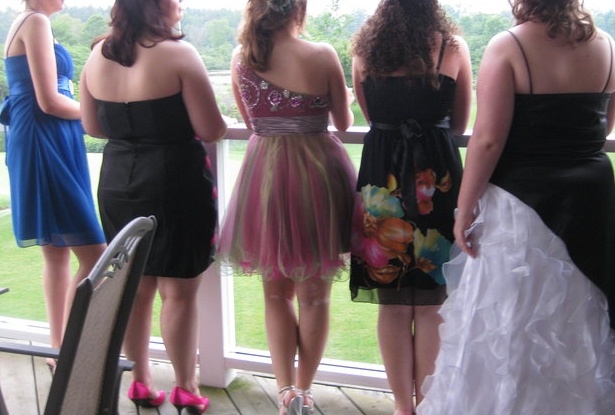 Woodstock Police and OPP are accepting donations of used dresses, shoes, jewellery and make-up for their All Dressed Up Program.

The OPP and Woodstock Police are playing fairy godmother to girls in Oxford County through the All Dressed Up Program.
Oxford OPP Constable Stacey Culbert says the All Dressed Up program is collecting dresses to give out to girls at the end of the month.
"So we're looking to try to outfit any girls that are getting ready for the grade eight graduation ceremony or grade 12 prom. So we're able to kind of outfit these girls with a dress if they aren't able to afford to go - we want everyone to have the opportunity to be a princess for a night." They are also accepting shoes, new makeup, and jewellery.
Daisy Fresh Dry Cleaners in Woodstock is also helping out by making sure all the dresses are clean, Ingersoll Seniors Centre is donating space for the event, and Unifor88 has donated funds to make sure the day goes off without a hitch.
Culbert says these community partners really make sure the girls get the full experience. "If they have any alterations that need to be done Fanshawe college in London will be providing that. And they'll also be walking away with a hairdo from the Fanshawe College in Woodstock for them and their mom."
Times are hard for many families in our area, and Culbert hopes this takes a little bit of the burden off. "We know it's a financial hardship but we also want them to know that today is a day to celebrate you having this great achievement of graduation or going to prom. So we've had some great heartfelt stories that have been shared with us and a lot of the girls understand the process and donate their dress back in hopes another girl will get use out of it too."
Donations can be dropped off at the OPP detachments in Ingersoll and Tillsonburg or at the Woodstock Police Service.
The day of the event is Thursday March 31st at the Ingersoll Seniors Centre from 4 p.m. until 9 p.m. To take part email michellemurphy02@gmail.com or call 519-320-0700.