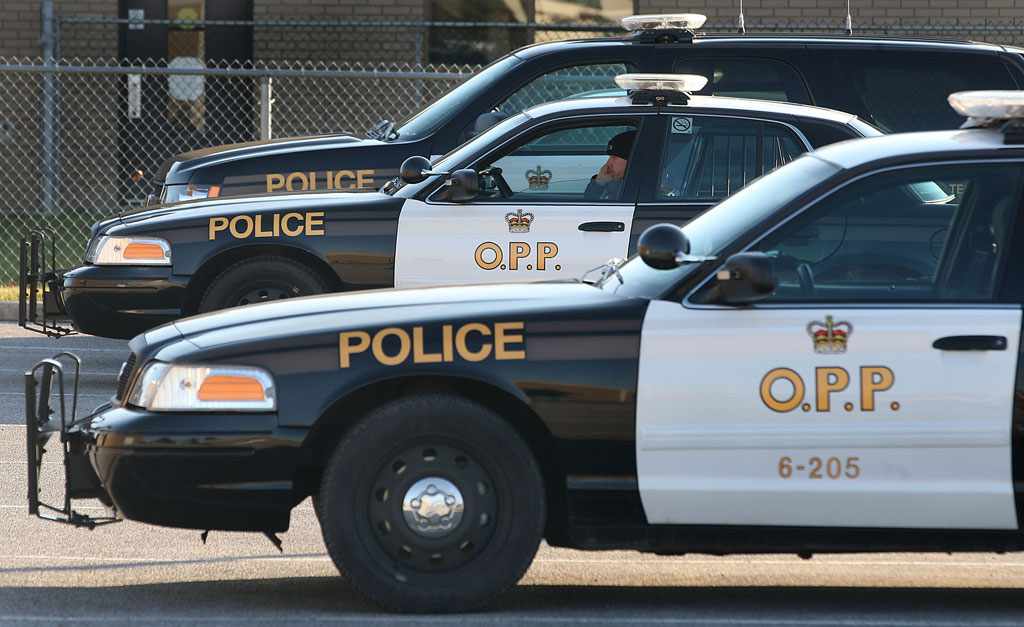 Stock photo
Oxford County OPP are encouraging drivers to lock their vehicles and keep their personal belongings out of plain sight to prevent theft this holiday season.
OXFORD COUNTY - The Lock or Lose It campaign is underway in Oxford County.
Oxford County OPP is reminding motorists and passengers to lock their vehicles and valuables because criminals are looking to ruin this holiday season.
The Ontario Association of Chiefs of Police (OACP) is sponsoring the annual provincial campaign, which is in partnership with the Insurance Bureau of Canada and Accident Support Services International Ltd.
This year's campaign is launched during the holiday season because it's easy to be distracted and leave vehicles unlocked or valuables in plain sight. OPP will use notices throughout the year as part of their on-going crime prevention efforts.
OPP Detachment Commander, Inspector Tony Hymers says it's important to lock your vehicle.
"Securing your vehicle and valuables makes sense year-round. But we know that would-be thieves are especially looking to steal your vehicle or valuables such as GPS and mobile devices, laptops, shopping bags, money and credit cards. Don't be a victim. Lock it OR lose it."
Police officers, auxiliary officers, and crime prevention personnel examine parked vehicles throughout the campaign to ensure they're locked and no valuables have been left in plain view. They place a small notice on vehicles that have been checked, indicating what safety precautions were neglected and offer simple prevention tips for drivers to protect their vehicles against theft. The notices also congratulate drivers who have secured their vehicle.
According to the Insurance Bureau of Canada, about 236 motor vehicles are stolen in Canada every day, which totals to 86,132 incidents per year.
In just Ontario almost 24,000 vehicles were reported stolen and although there has been an increases seen in recent years, the rate of motor vehicle theft in Canada last year was 38% lower than in 2008.
Today's auto thieves are turning to technology - and vehicles' electronic systems - to get by security systems and steal vehicles. Electronic auto theft is on the rise as more vehicles are equipped with technology such as keyless entry fobs.
The insurance industry has seen the growing trend that thieves are able to copy FOB information and steal cars right from your driveway.
Motorists and passengers are urged not to keep personal documents such as vehicle ownership, liability pink slips, credit card invoices, or other documents containing personal information in their vehicles. Identity thieves are looking for such documents so they can assume identities, secure credit card accounts, lease vehicles for export, and even take out a mortgage against victims' properties without their knowledge.
To avoid being a victim of theft, residents, visitors and citizens going through Oxford County are reminded of the following safety tips:
- be aware of surroundings
- park in well-lit areas
- lock your doors
- keep valuables out of sight
- pocket your keys
- report suspicious activity