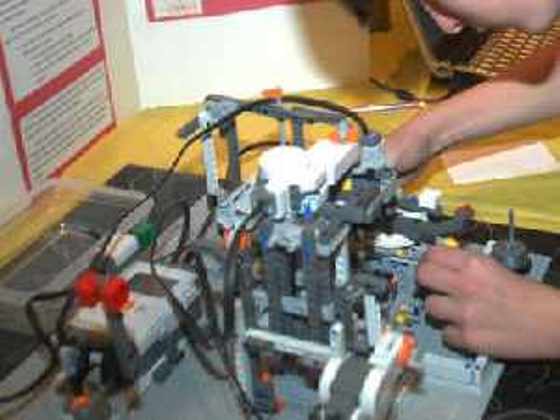 file photo
A team from London won the 13th annual Oxford Invitational Youth Robotics Challenge at Goff Hall on Tuesday.
WOODSTOCK - London South Collegiate Institute was the big winner at the 13th annual Oxford Invitational Youth Robotics Challenge.
Development Officer for the City of Woodstock Brad Hammond explains what the challenge was this year for the kids.
"This year they had to sort word tiles and spell out the work Execulink, we have been fortunate that Execulink has been a platinum level sponsor of this event for a few years now, so they had to pick these tiles up and place them in the correct order."
Hammond says not all of the robots could handle the challenge this year and the team out of London was able to separate itself from the pack.
"A few things separated the team from London from the rest this year. The teams get judged on a number of things, they have to prepare a video ahead of time talking about how they developed the robot and then the judges are looking for a number of things, the main one is that it is able to accomplish the task in the way that it is supposed to."
15 schools from across the region entered the event this year at Goff hall on Tuesday.
The even is also sponsored by Oxford County and Warden David Mayberry says it's remarkable to see how each class comes up with a different idea to solve the same problem.
"I was amazed that when you have 15 schools, given the same task and the same equipment, they come up with 15 different solutions to the same problem. Some are always more successful than others but it is a case of being able to figure out the software and the equipment."