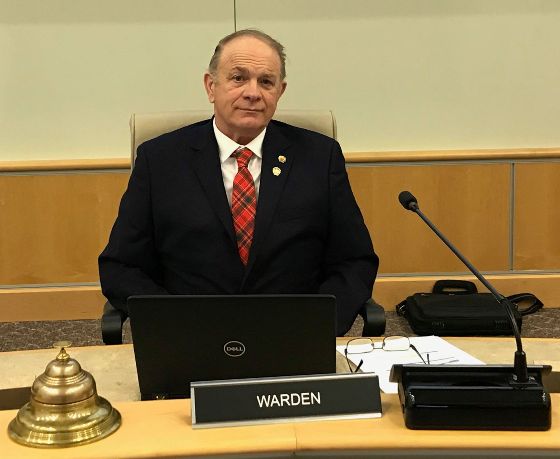 After 40 years in municipal politics, Oxford County Warden and Norwich Township Mayor Larry Martin is ready to call it a career.
NORWICH/OXFORD - Larry Martin is ready to take a step back from the spotlight.
He has worn many hats over the past four years including Oxford County Warden, Norwich Township Mayor and Chair of the Southwestern Public Health Board.
With the next municipal election coming up this fall, Martin has decided that he will not run for re-election.
Martin's political career dates back to 1982, when he was first elected as the Ward 4 Councillor for Norwich Township.
"This year will mark the 40th anniversary of my involvement in municipal politics so I think it's time to step aside and let some younger people with different ideas and different decisions come forward. They may be better! We never know and we never will know if they are not given the chance."
Martin says the decision to step back was a difficult one to make, but he knows it's the right one. He also wanted to make the official announcement sooner rather than later, so those who may be thinking about running for the Mayor's seat know what they're up against.
Martin says he's going to continue to do his best to serve the people of Oxford County and Norwich Township over the next few months.
"It's been a great ride and I'm not letting up until the end of my term. I only know how to do a job one way and that is to the best of my ability, so I'm going to keep on doing what I'm doing until the next election and I get replaced."