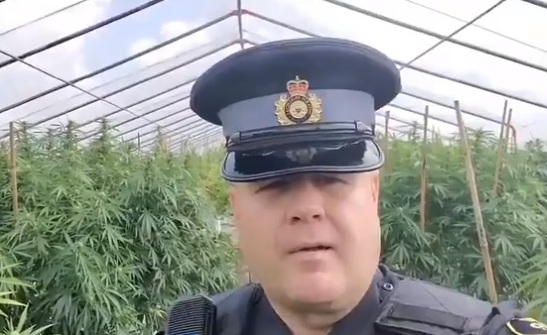 Brant County OPP were able to fill two dump trucks after seizing hundreds of marijuana plants today.
BRANT COUNTY - Brant County OPP have seized hundreds of marijuana plants after a bust today.
Constable Ed Sanchuk says they have arrested two people.
"Several hundred plants have been seized by the OPP, we filled up not one, but two dump trucks so far. The investigating is ongoing and we are anticipating further charges and once we have that information, I will be providing an update."
The search warrant was executed after an investigation by the Community Street Crime Unit, Organized Crime Enforcement Bureau, Emergency Response Team and also a thank you goes to members of Brant Bylaw.
2 people taken into custody and hundreds of Marihuana plants seized after search warrant executed @BrantCommunity address by the #BrantOPP Community Street Crime Unit. Thank you to the #OPP Organized Crime Enforcement Bureau, Emergency Response Team and members of Brant Bylaw.^es pic.twitter.com/OOqHRlOFXO

— OPP West Region (@OPP_WR) September 17, 2020