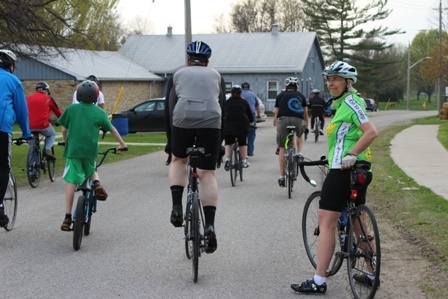 The Medics for Mental Health bike ride on September 10th will help raise awareness and money for paramedics who suffer from Post Traumatic Stress Disorder.
WOODSTOCK - Everyone is invited to come out and support the Medics for Mental Health bike ride.
It's all happening on September 10th and riders can chose between a 100 km and 50 km bike ride through Oxford County. Organizer and Paramedic with Oxford County Tanya Hurts tells Heart FM what the proceeds from the run will go towards.
"We are supporting the #GotYourBack911 Charitable Fund; it was a campaign that started in 2014 by four paramedics in Southwestern Ontario."
The campaign is designed to raise awareness about first responder suicides and to help find support for Post Traumatic Stress Disorders.
"Since April of 2014, there have been over 104 first responder suicides reported across Canada and in that same time some good things have happened with WSIB and PTSD can now be considered a workplace related injury for first responders."
It's all happening on September 10th and the ride will start in Woodstock. Contact medicsformentalhealth@gmail.com for more information on how to register or donate to the cause.