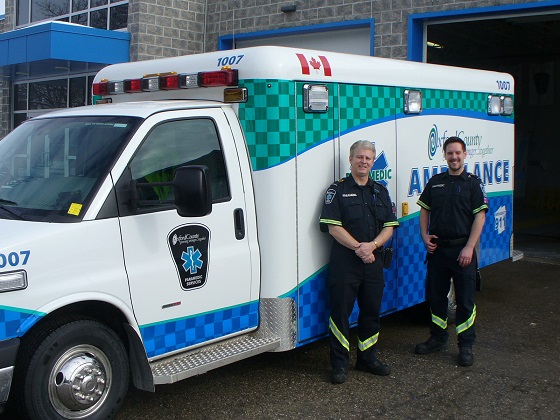 Oxford County Paramedics are working the COVID-19 front lines and want to get the following message out to the public right now.
OXFORD COUNTY - Oxford County Paramedics are working on the COVID-19 front lines in the County.
Director and Chief for Paramedic Services for Oxford County Ben Addley is reminding everyone to.
- Self-isolate if sick and call Teleheath Ontario at 1-866-797-0000 for advice, or Southwestern Public Health if they think they have COVID-19
- Call 9-1-1 if symptoms become severe, for instance, if they are having trouble breathing
- Not to call 9-1-1 if their situation is not an emergency: check Ontario's online screening tool instead at https://covid-19.ontario.ca/self-assessment/#q0
Callers to 9-1-1 will undergo a pre-screening over the phone to check for signs and symptoms of COVID-19. When they arrive at a call, paramedics will be wearing the right personal protective equipment for the call and will perform a secondary screening with the patient.
Oxford County Paramedics are taking all precautionary measures to protect the public and themselves during the COVID-19 outbreak.
You can listen to the full interview with Ben Addley below.