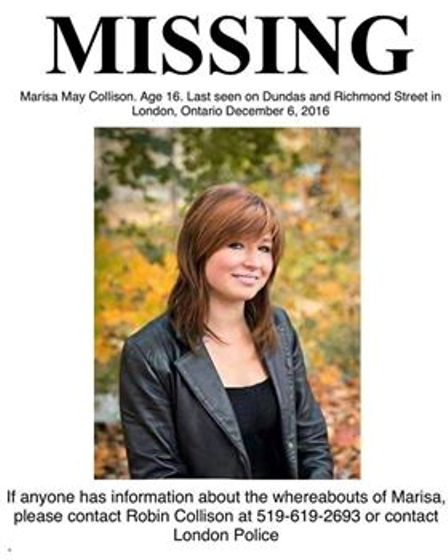 Please contact police if you have any information about this missing teen.
LONDON - London Police are searching for a missing teen.
Marissa May Collison was last spotted on Dundas and Richmand in London last Tuesday. Her entire family is worried sick and are hoping she is ok. She is only sixteen years old.
If anyone has any information on her whereabouts please contact Robin Collison at 519-619-2693 or the London Police.