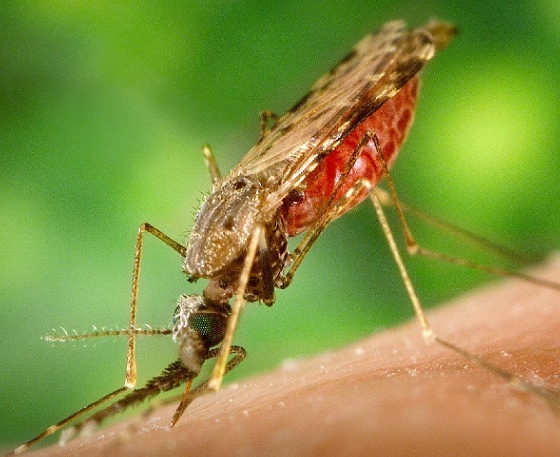 A mosquito pool in Tillsonburg has tested positive for the West Nile Virus.
TILLSONBURG - A mosquito trap in Tillsonburg has tested positive for West Nile Virus.
Oxford County public health discovered the positive test while doing routine surveillance activities in the area. This is the first positive mosquito pool of the season in Oxford County. Two positive pools have been discovered in Perth County.
Public health tests the mosquito pools throughout the summer on a weekly basis. With the positive pool identified, Public Health is reminding everyone to cover up and clean up any standing water on your property.
COVER UP:
- Wear a long-sleeved shirt and pants, especially in mosquito-prone areas.
- Wear a bug repellent containing DEET.
CLEAN UP:
- Regularly clean and empty water holding containers like bird baths, wading pools, pet water dishes and children's toys, which could be a breeding ground for mosquitoes.
- Ensure rain barrels are covered with a fine screen and tightly sealed around the downspout.
- Clear your yard of old tires, empty flower pots, buckets and any other debris where water collects.
- Keep grass mowed and bushes trimmed in high use areas.
- Make sure your doors and window screens fit tightly and are free of holes.
Oxford County has not had a human case of West Nile Virus since 2006. However the positve pool proves that the virus is still present in the County.
West Nile virus is transmitted to people through the bite of an infected mosquito. Most people who are infected with WNV have no symptoms at all or have a mild illness such as fever, headache, muscle weakness, and body aches.