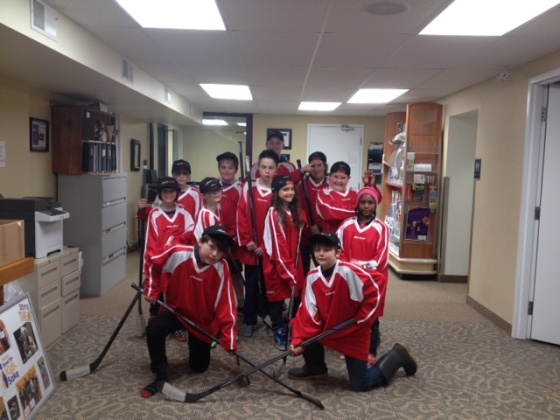 The Woodstock Navy Vets have teamed up with Big Brothers, Big Sisters of Woodstock and district to teach kids how to skate.
WOODSTOCK - Some kids at Big Brothers Big Sisters of Woodstock and District are getting to learn how to skate from guys who really know a thing or two.
School Based Mentoring Coordinator Amber McMurchy says the kids are excited for a new partnership with some local heroes.
"We've recently partnered with the Woodstock Navy Vets and they're going to be teaching our kids how to skate starting in April. So we're hoping to do about 3 sessions for about an hour and a half long. I gave Bauer a call and they donated the skates for all of our kids, they donated hockey sticks." McMurchy says Sports Chek and End Zone has also helped make sure they have all the gear they need to get the kids going.
McMurchy says its great to team up with a group of people so dedicated to the community.
"I think a lot of the kids are just really excited to just even get on the ice and learn how to skate and I think it's a great opportunity for them to do that with our Woodstock Navy Vets and people that know how to skate and how to play hockey. Two of our kids already play hockey so they're going to learn some further skills."
The Navy Vets will conduct the three sessions in April. A representative from Bauer was in Woodstock on Wednesday night to give the kids their new sticks, jerseys and skates.