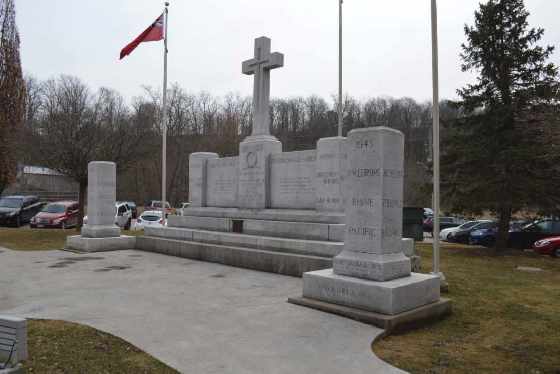 Brant County and Legion Branch 29 will be updating the Paris Cenotaph, in order to correct misspelled names and include those who were not previously mentioned.
PARIS - The Royal Canadian Legion Branch 29 and the County of Brant will be hosting an open house, in order to get publics input on a new addition to the Paris Cenotaph.
Development Services Clerk Carol Moore explains why they will be adding another stone to the memorial.
"Some of the names were actually missed off of the County of Brant Memorial when their names were etched back in 1925. There was also some misspellings, so we want to make sure that anyone whose names were missed or misspelled gets corrected on this cenotaph."
Moore says they have a couple of design concepts in mind.
"We have a few different designs. So we wanted to have some input on what the people think it should look like."
The open house will take place on January 30th from 6pm to 8pm at Council Chambers.