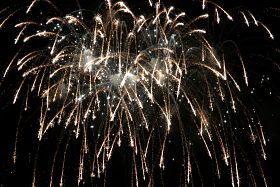 The New Year's Eve Firework Display in Tillsonburg has a new location
TILLSONBURG - Director of Recreation, Culture and Parks for the Town of Tillsonburg, Rick Cox is reminding those planning to attend the New Year's Eve fireworks display that the location has been moved to the Tillsonburg Fairgrounds. The town will also be hosting a free skate in conjunction with the fireworks. The time for the fireworks has been bumped up to 9:30 p.m.
The community centre will be hosting the free skate on two rinks; one with music and one without.
The display, which is being put on by the town is worth $4000.
Fireworks will begin at 9:30 p.m.
The free skate will run from 7 - 9 p.m.