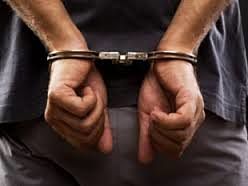 Police say suspect tried to kidnap two young girls at Niagara Falls Convention Centre.
One man is facing charges in connection to an attempted abduction during a cheer competition at the Niagara Falls Convention Centre this weekend.
Officers say around 11:00 p.m. April 9th, a male food station worker finished his shift and entered the public area of the building.
A coach spotted the man trying to remove a 9 year old girl and intervened.
A short time later, the same man tried to remove a 10 year old girl from the building, but fled when he noticed coaches approaching him.
Neither child was hurt, and police say the victims didn't know the suspect.
The suspect was arrested on April 10th at 2:30 p.m. when he returned to work.
Facing charges is 19 year old Rodney Kwadjo Ababio.
Anyone who may have information about this incident is asked to contact detectives at 905-688-4111, extension 1022200.