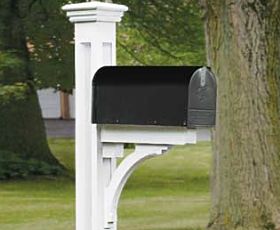 Ingersoll Council says they will not fight the decision to end residential mail delivery
INGERSOLL - Ingersoll won't be one of the municipalities fighting the Canada Post decision to end residential door delivery. Ingersoll Town Engineer Sandra Lawson pointed out that in her opinion due to the fact that Canada Post is Crown Corporation and any recourse would be futile. Ingersoll Town Council had recieved a letter from the County of Huron asking for their support in opposing the end of residential door to door delivery. Lawson pointed out that nearly 1/3 of the Ingersoll population relies on door to door delivery. Lawson also added that 140 locations are being looked at for the creation of community mailboxes.
Lawson says the move towards community mailboxes is an effort to make it more convenient for residents to access their mail. Backlash to the decision has cited difficulty for elderly residents as one of the reasons for the opposition.