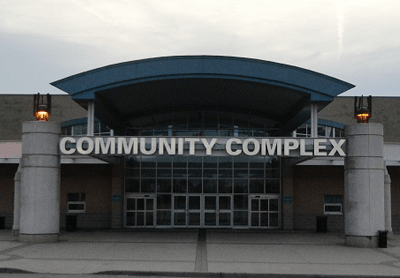 Nominations can be submitted until June 1st for the Woodstock Sports Wall of Fame.
WOODSTOCK - The Friendly City is looking for your help in nominating this years prospective members for the Woodstock Sports Wall of Fame.
Nominations can be submitted until June 1st with the actual induction ceremony happening on October 28th. Woodstock Recreation Advisory Committee Chair Mark Schadenberg says a lot of great local athletes are on that Wall of Fame already.
"I think the Sports Wall of Fame is prestigious and it's great recognition for somebody who has donated a lot of time and effort or as far as an athlete goes, just sort of getting recognized for your athletic accomplishments and what they mean to the City of Woodstock. What specifically is nice about it is in every case you are nominated by someone from the community, it could be a family member, it could be a friend, but it's recognition from the entire community."
Last year's ceremony marked the 20th birthday of the Southwood Arenas and the Woodstock District Community Complex and new touch-screen display monitor was introduced the foyer of the twin-pad arena community centre. Schadenberg says the committee has decidedthe categories of Builder of Sport and Lifetime Achievement will have a total of 6 inductees this year.
"By looking closely at the illustrious group of current nominees on file and the newly arriving nominations, our committee has reached the consensus that we currently have so many qualified people that it is impossible to narrow down a decision to 1 each in those categories. When you combine this with the idea that many communities are honouring deserving citizens for volunteerism and/or noteworthy accomplishments in this Canada 150 year, the recreation advisory committee decided it would be appropriate to honour more deserving candidates this year."
You can find the nomination forms online here.