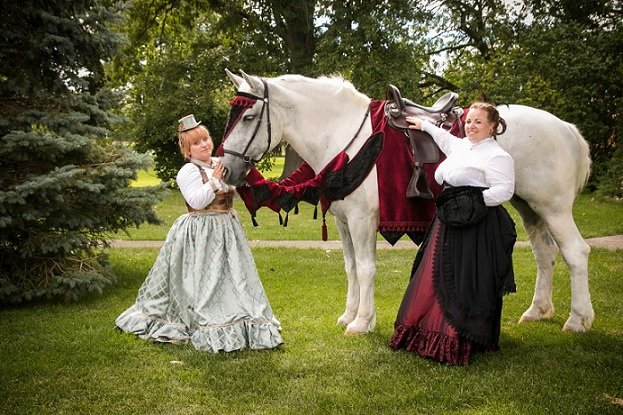 File Photo
The Norwich Family Steampunk Festival is set to return to the Norwich Museum.
NORWICH - An upcoming fundraiser at the Norwich Museum will take a closer look at popular science fiction sub-genre Steampunk.
Steampunk is a Victorian style time where everything is powered by coal and steam; no modern technology.
Co-Organizer Elicia Roswell says the 2nd annual Norwich Family Steam Punk Festival is a great opportunity to learn more about the lifestyle.
"We're giving a talk on Steampunk culture, we're giving a talk on books and then we are doing demonstrations of resin casting and armour making which is something that is very important to Steampunk."
Those who attend will also be able to check out some vendors and enjoy high tea. Games will also be set up for the kids.
Roswell expects lots of people to dress the part on Saturday September 9th.
"Most people that dress in Steampunk dress from Victorian times; corsets, buckles, lots of stuff like that. They take a lot of inspiration from gears because gears run everything. So you'll see a lot gears, you'll see a lot of corsets and you'll see a lot of top hats and tailcoats and stuff like that."
Admission is $20 for an adult, $10 for a child or $35 for a family and all the proceeds raised will help the Norwich Museum rebuild the Quaker School House.
The event will take place between 11am and 3pm.