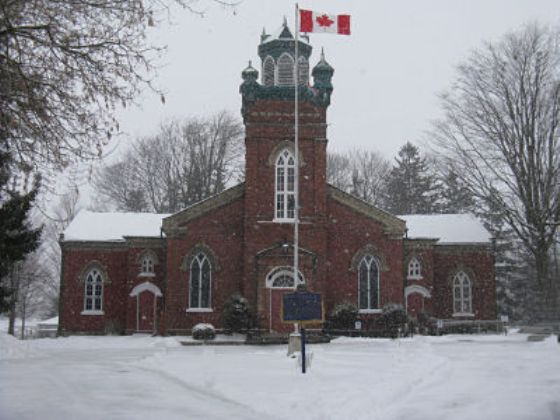 Old St. Paul's Anglican Church has launched it's online Christmas auction and all of the proceeds will benefit the church and The Inn overnight shelter.
WOODSTOCK - It's a sign that the holiday season is right around the corner.
Old St. Paul's Anglican Church launched it's online Christmas Auction on Sunday and you have until Monday November 8th at 7:00 p.m. to bid on your favourite items here.
They have lots of items up for grabs including some antiques, new small appliances, home decor and even a champagne hot air balloon ride from Skyward Balloons. Joanne Birtch, the Head of the Ways and Means Committee, says a lot of local businesses also stepped up and donated gift baskets.
"Despite the difficulties of the last 18-months, I'm proud to say that the businesses of Woodstock have really come through and helped us out in this time."
Birtch says some of the proceeds raised through the auction will benefit The Inn program.
"It's a 12 hour shelter, so people can come in at 7:30 p.m. and they're expected to leave by 7:30 a.m. the next morning. While they're there we make sure they get a warm meal and a breakfast meal before they leave."
The Inn is an Operation Sharing program and it's available at the church for anyone in need of a place to stay in Oxford County. It used to be known as The Inn Out of the Cold, but the name changed once it become a year-round program. You can read more about The Inn online here.
The rest of the money raised through the online auction will help maintain the church. Old St. Paul's was first built back in 1834 and Birtch says it's the oldest church in the Friendly City.