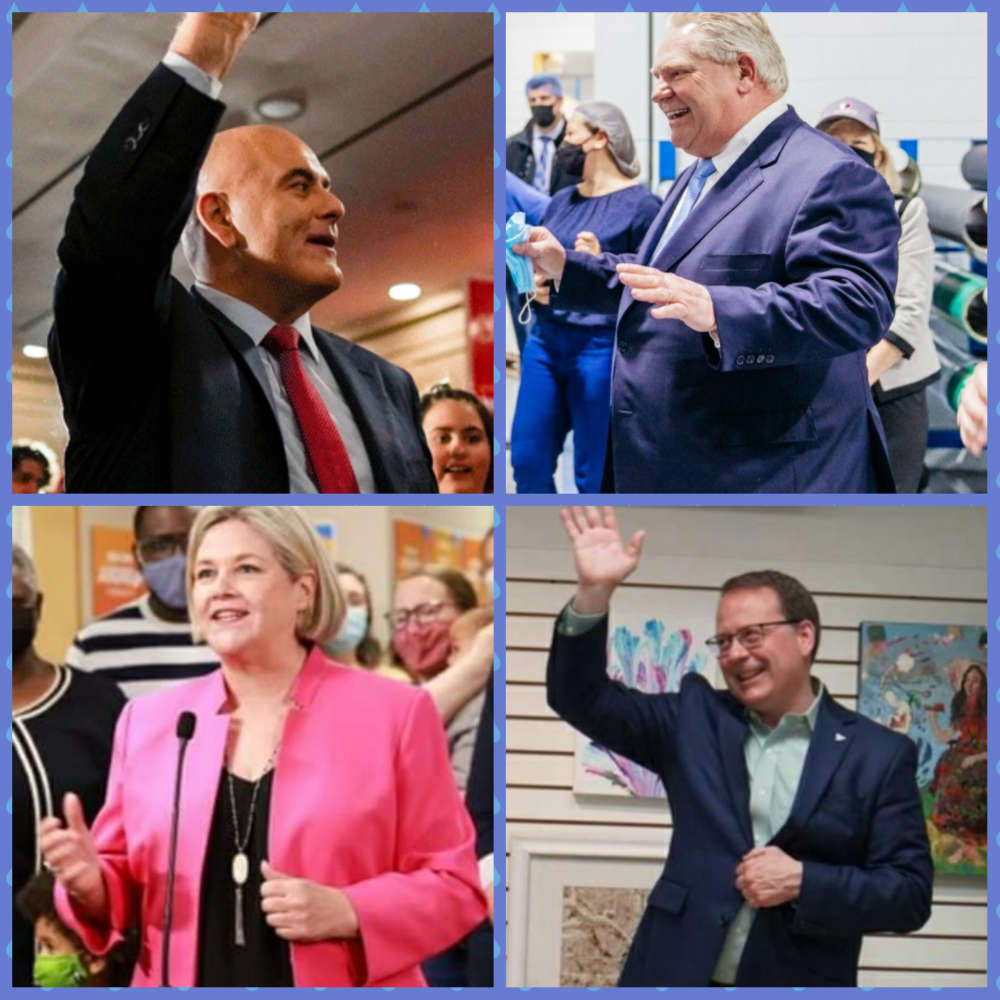 Party leaders hitting the hustings today
Yesterday the Lieutenant-Governor accepted Premier Doug Ford's advice to dissolve provincial parliament and formally declare June 2nd election day.
Ontario politicians have already been unofficially campaigning for weeks.
Today, the Premier is scheduled to make an announcement in Brampton and N-D-P Leader Andrea Horwath has campaign stops in Toronto, Mississauga, Pickering and Scarborough.
Liberal Leader Steven Del Duca visits in Toronto, Oakville and Hamilton, and Green Party Leader Mike Schreiner is in Toronto, Orangeville and Guelph.