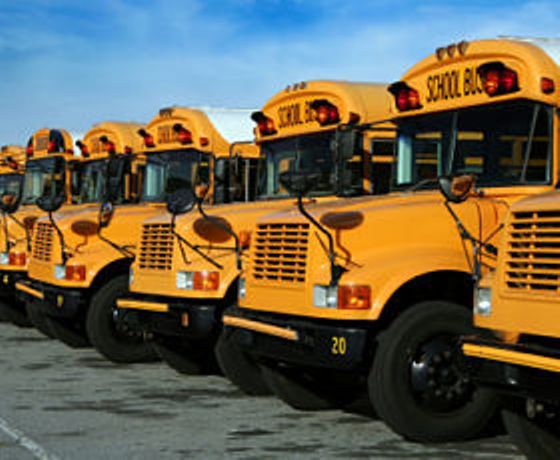 Briefs include drinking and driving in Waterford and a black truck who passed a school bus with the lights flashing while children were trying to board.
WATERFORD - A 52 year old man from Brant County is facing impaired driving charges after a crash in Waterford.
Police responded to the single vehicle crash on Sunday afternoon on Thompson Road West after a minivan went into the ditch. The driver was treated for minor injuries at the hospital and charged with impaired driving and driving over the legal limit.
He is scheduled to appear in the Ontario Court of Justice, Simcoe at a later date.
---
NORFOLK COUNTY - Norfolk OPP are warning drivers about the severe and potentially life threatening consequences of passing a school bus when the lights are activated.
Police were called to Second Avenue East in Simcoe on Friday morning after a black pickup truck failed to stop for the bus when children were trying to get on. OPP say this was a very dangerous act that could have had fatal consequences if an innocent child had been crossing the roadway. Police are reminding all drivers to slow down and to pay attention to the roadway.
This particular school bus is equipped with a camera that captured the vehicle failing to stop and investigators will be following up with the driver.
Norfolk OPP is providing the public with the following tips for kids on how to stay safe on and around the bus.
- Be at the school bus stop on time.
- Wait in a safe place well back from the edge of the road.
- Do not play in ditches or on snowbanks.
- Enter the bus in single file holding the hand rail.
- Find a seat right away and stay seated facing forward at all times.
- Do not place things in the aisle.
- Avoid rowdy behaviour. Do not throw things or eat or drink.
- Keep your arms and head inside the bus.
- Never distract the bus driver. Always follow his or her instructions.
- When you leave the bus, move away from the side. If you can touch the bus, you are too close.
- If you drop something near the bus, never try to pick it up because it's quite likely the bus driver can't see you. Ask an adult or the driver to help.
- Walk at least 10 big steps in front of the bus, along the side of the road and look at the driver for a signal before crossing.
- Look all ways before crossing the road.
- Walk, never run, to where your parent or caregiver is waiting for you on the side of the road where the bus stops
Passing a school bus with the lights activated will result in a fine ranging between $400 up to $2,000 for a first offence. The penalty section also levies 6 Demerit Points to a drivers licence.