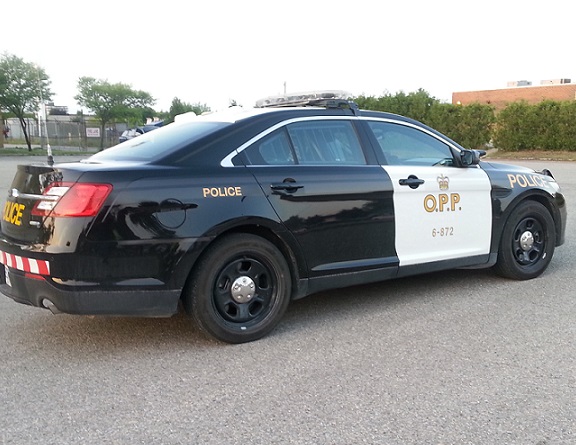 Briefs include a near fatal head on collision on Highway 24, two guns stolen during a break and enter and another case of extortion involving nude images and video chats in Norfolk County.
NORFOLK COUNTY - Norfolk OPP are warning the public to be caution about what you are sharing on the Internet.
On Tuesday police were called by a man who was being extorted for money after a live video chat. The man was convinced by the woman he was chatting with to expose himself. Unbeknownst to him, she was taking pictures during the chat.
The woman then demanded money from the man, saying if he didn't pay up, she would send the photo's and the video to everyone on his social media accounts and his family. No funds were sent and police were immediately contacted.
Police are warning all computer users to beware. We live in a connected world where it's easy to feel as if our far-away friends are right next door. Having a face-to-face conversation with someone is gaining in popularity and everyone needs to be vigilant when engaging in on-line video chats.
Video chatting allows you to see and hear whom you're talking to. All you need is a web cam and a computer with an Internet connection. You log into your social network and enable the video chatting. You can't be anonymous with video chatting.
The fact that your face is right there for all to see, but it's not just your face that's on show. Anything else can be, too. That means that some behaviour -- and some body parts that you don't want to exhibit could end up on display. The screen only lets you see what the other person wants you to see. Another danger is that anyone can take a live video. This means that they can permanently have a video of you.
---
NORFOLK COUNTY - A driver is lucky to be alive after a head on collision with a transport truck in Norfolk County.
OPP say the crash happened on Friday evening on Highway 24 in Townsend. The driver of the SUV, crossed over the centre line, hitting a transport head on.
The driver of the SUV, a 74 year old man from Norfolk County had to be extricated from the vehicle. He was taken to the hospital with serious but non life threatening injuries. The driver of the transports suffered minor injuries.
Highway 24 was closed between Norfolk County Road 19 West and Concession 5 of Townsend for approximately 4 hours to allow for investigation and removal of both vehicles.
---
NORFOLK COUNTY - Several firearms were stolen during a break and enter on the 8th Concession Road in Norfolk County.
OPP say the guns were taken sometime last month. The firearms are described as a Ruger, 10/22 semi-automatic rifle and a Winchester Defender 12-gauge shotgun. Unknowns also removed a toolbox that contained ammunition for both guns.
The OPP is continuing to investigate and is seeking the assistance of the public. If anyone has any information they are being asked to contact the Norfolk County OPP at 1-888-310-1122.