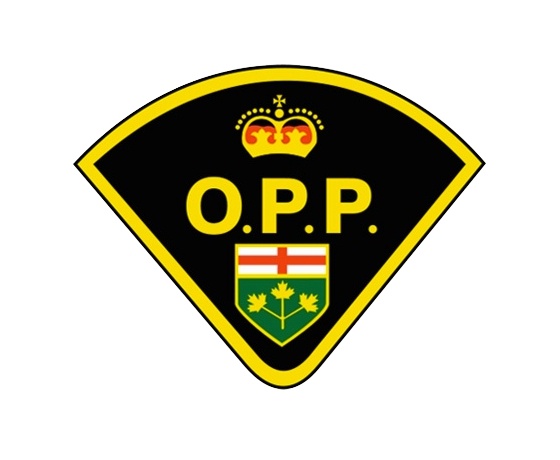 Briefs include reminders to lock it or lose it after a vehicle was targeted by thieves in Tillsonburg, a break and enter at a home in Norwich and police are reminding drivers to never veer for deer.
OXFORD COUNTY - Oxford County OPP are reminding residents to never veer for deer after responding to several collisions recently.
Police are urging motorists to be alert and aware of their surroundings at all times. Constable Ed Sanchuk says Deer-vehicle collision rates increase significantly 1.5 hours on either side of sunset and sunrise.
"If you suddenly have a deer in your path, we encourage drivers to stay in control, reduce as much speed as possible, and whatever you do, steer straight. Don't veer for the deer. By changing your direction quickly, you increase the risk of losing control, running off the roadway and rolling your vehicle. This increases the likelihood of sustaining greater damage to your vehicle and serious injury."
Some other helpful hints to ensure a safe journey during this time of year are as follows:
- Look all around, not just straight ahead. Deer will often run across the road from ditches and protected areas such as stream corridors and woodlots.
- Where you see one deer, expect more. Deer often travel in herds.
- Slow down. The slower you go, the more time you have to react should you encounter a deer
- Deer can move across roads at any time of the day or year but anticipate higher deer movements in the fall and around sunrise & sunset.
- Watch for glowing eyes of deer at night
- Don't veer for deer. Should a deer run into the path of your vehicle, reduce your speed quickly, steer straight and stay in control.
- Remove all distractions. Give yourself the best chance possible to see and predict where deer might go.
- Buckle up. If you need to stop in a hurry, you want your body restrained to prevent unnecessary injury or possibly death.
---
NORWICH - Oxford OPP are investigating a case of mischief on Quacker Street in Norwich.
Police say someone was tossing beer bottles through the window a parked vehicle overnight on Saturday.
The OPP want to remind all residents that if they see anything suspicious to please contact the police immediately. If anyone is found committing acts of mischief, appropriate charges will be laid.
---
NORWICH TOWNSHIP - Oxford OPP are investigating after a break and enter on Ninth Street in Norwich Township.
OPP say force was used to get inside the home sometime between 3:00 pm and 8:30 pm on Sunday. Four televisions and a laptop computer were stolen from the home in the B&E.
---
TILLSONBURG - A locked vehicle on Fourth Street in Tillsonburg was pried open, however nothing was taken.
Police say the attempted theft happened on Sunday night around 11:13 pm. It was determined that a previous entry had occurred to the same vehicle back in February of 2020, when several items had been stolen.
The OPP is encouraging members of the public to be alert and aware of suspicious individuals in their community and to contact police immediately.
Members of the Oxford County OPP are continuing to investigate all of these incidents and are seeking the public's help. If anyone has any information on any of these crimes they are being asked to contact the Oxford County OPP at 1-888-310-1122.
Should you wish to remain anonymous, you may call Crime Stoppers at 1-800-222-8477 (TIPS) or www.oxfordcrimestoppers.com where you may be eligible to receive a cash reward of up to $2,000.