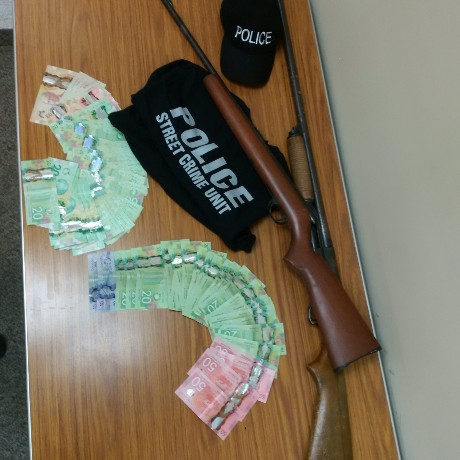 Police Briefs include stolen Seadoo and guns and cash seized during a search warrant.
STRATFORD - Stratford Police have seized guns, drugs and cash after executing a search warrant on Brydges Street.
Police say they found a small amount of marijuana, a 12 gauge pump action shotgun, one .22 bolt action rifle, ammunition and $2800 in cash. Both guns were left out in the open unlocked and insecure inside the home.
A Stratford man was arrested and is facing a number of charges including unauthorized possession of a firearm, unsafe storage, possession of ammunition and possession of a controlled substance.

ST MARYS - Perth County OPP are investigating after a Seadoo and trailer were stolen from a locked barn on Line 12 just north of St. Marys.
Police say the 2006 white and blue Seadoo Challenger was taken sometime last week. The barn door was broken to gain access. Also taken was a 19 foot Seadoo trailer with the license plate B2489P.
The Perth County OPP is requesting anyone with information about this theft, or knowing the location of the Seadoo to contact them at 1-888-310-1122. Should you wish to remain anonymous, call Crime Stoppers at 1-800-222-TIPS (8477), and you may be eligible to receive a cash reward of up to $2,000.