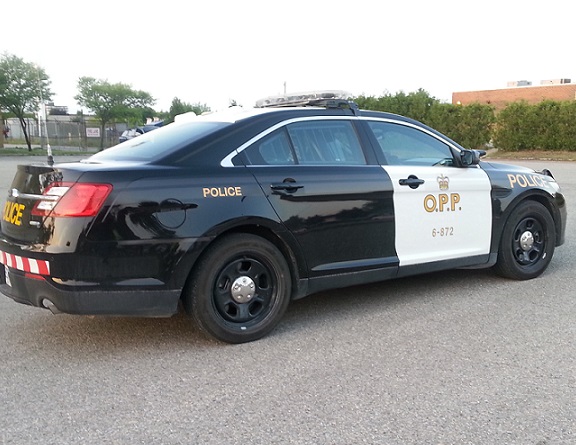 Police are warning residents to secure your vehicles, homes and outbuildings while they search for a suspect in Listowel.
LISTOWEL - Perth County OPP are searching for a suspect in Listowel.
They have brought in the canine team and the police helicopter to search for a man who crashed a stolen car on Barber Avenu North in Listowel this morning. After the crash the man immediately fled the scene. He was barefoot and heading eastbound on Binning street.
He is in his early 30's and was wearing a black and red shirt.
Police are asking property owners to secure their vehicles, residences and outbuildings.
Citizens are also asked to immediately contact police should you observe the suspect on or near your property.
Any person with information regarding this investigation should immediately contact Perth County OPP at 1-888-310-1122. Should you wish to remain anonymous, you may call Crime Stoppers at 1-800-222-TIPS (8477), where you may be eligible to receive a cash reward of up to $2,000.