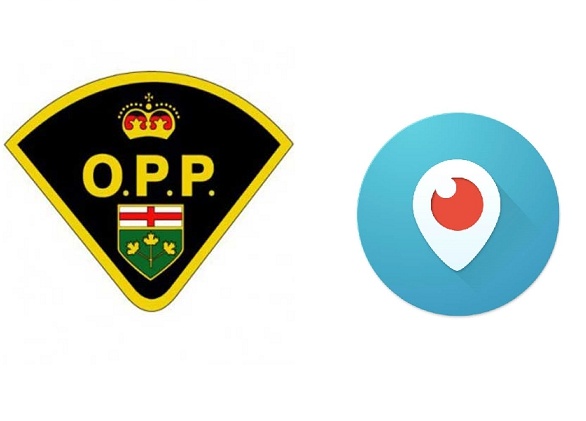 The OPP are using the Periscope app for everything from traffic tips, to serious slowdowns, and even criminal investigation conferences
It's a brave new world of social media for the OPP as they embrace live streaming with Periscope.
Sergeant Dave Rektor has used the app to show everything from morning commutes to serious traffic slowdowns.
"We closed the 401 Eastbound in the winter due to a multi vehicle crash involving a couple of transports and traffic was backed up for miles. The highway was closed for a lengthy period of time, but we used Periscope in that case as well to show what we were working on.
Rektor says the plan is to use the app more and more in the future.
"I mean even last week we did one of our very first ever criminal investigation branch conferences using periscope to get the message out which was just a different way of doing business for us."
The app allows viewers to see what is happening while the officers are on patrol, and they can even leave comments about what they're seeing. Rektor says the response so far has been great.
"It's been amazing, the response from the public is it's nice to have a personal contact that they can actually reach out to and speak with and just to be able to interact with the police on a real time basis without actually having to meet them - people really seem to enjoy that aspect of it."
The Periscope sessions are announced on the West Region OPP's Twitter Account. You can also sign up for the Periscope app by downloading it at your favourite app store.