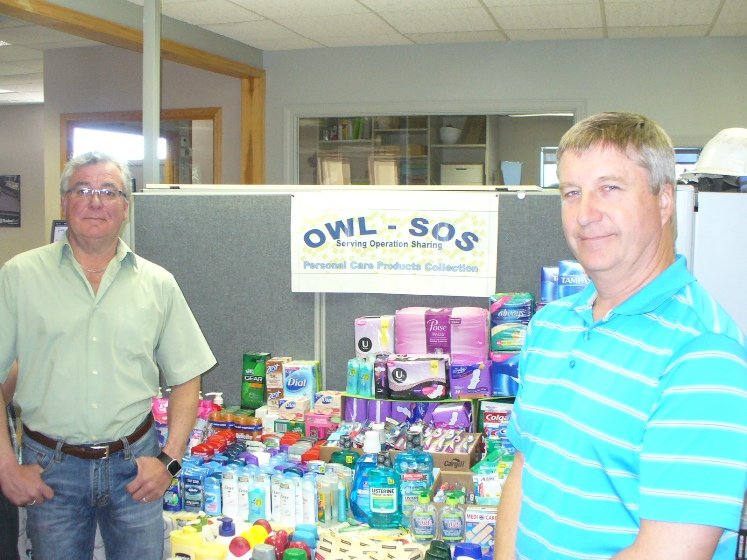 Employees at OWL Distribution banded together to donate a table full of hygiene products to Food for Friends.
WOODSTOCK - OWL Distribution is helping out the Food for Friends program run by Operation Sharing by donating a table full of hygiene products.
The razors, shampoo, soap and other hygiene products were all donated by the staff at OWL distribution. Some staff members went out and bought items on their own, while others pitched in by donating money to the HR department.
President Tim Weaver tells Heart FM why they started this initiative.
"As a group we raise awareness for the community that is more in need of our services and one of the things that was brought to our attention was the personal hygiene items were not covered under the family card they get with Food for Friends. So a group of employee's here started to raise awareness internally and it resulted in a fair amount of goods that were donated by our staff and money put towards purchasing more personal hygiene products."
OWL Distribution is also entering into an agreement with Indwell to allow their staff to volunteer and help with community projects during work hours.