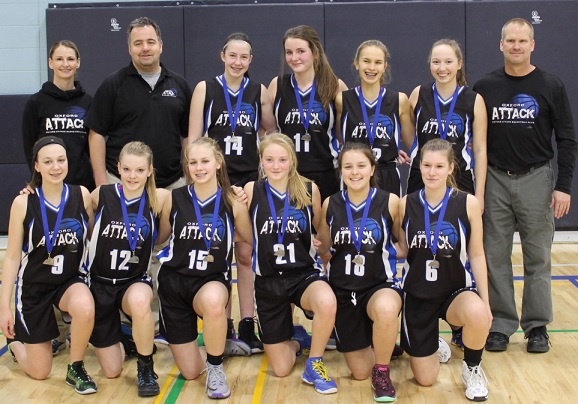 file photo
Tryouts for the upcoming Oxford Attack season will be coming up in September.
WOODSTOCK - The Oxford Attack are gearing up for another season of competitive basketball in the Ontario Basketball Association.
They will be having tryouts soon for the upcoming season in September for elementary students in grades 4 to 8. Attack Coach Paul Cowan tells Heart FM they will have some spots available.
"So we are looking for new players and new coaches to work with existing teams, as well as brand new Oxford Attack teams."
Cowan says they are hoping to add another girls team this year. The older Attack teams will have their season in the New Year. They recently wrapped up their basketball summer camps where they had over 75 kids participate.
Cowan basketball is really growing in popularity in Woodstock and Oxford County.
"Basketball is definitely growing in Woodstock and Oxford County, there is a house league system in Woodstock called WAMBA, we have the travel club systems called the Oxford Attack and those two factors combined with elementary basketball and high school basketball, plus basketball is very affordable compared to other sports that require more equipment. I think it's really exploding in Woodstock and hopefully the Oxford Attack has contributed to the increased popularity for youth basketball."
Tryout dates will be announced shortly. You can find more information online here.