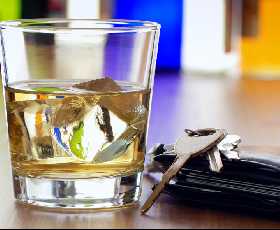 Health officials in Oxford County is asking the public to think before they binge drink.
Oxford County Public Health is asking you to rethink your drinking.
They are encouraging people to check out a new campaign designed to get you thinking about your drinking habits. Public Health Nurse Jacqueline Deroo tells Heart FM they are not asking people to quit drinking all together but to practice moderate or low risk drinking and to not exceed certain guidelines.
"For women it's 2 standard drinks a day and no more than 10 a week and for men it's no more than 3 standard drinks a day and no more than 15 a week and so by standard drinks that's pretty specific an their are different amounts based on the type of alcohol you drink ."
Deroo says having your recommended weekly intake all at once is called binge drinking and it can increase your risk for things like cancer, stroke and other heart diseases.
"Binge drinking increases your risk for many of the diseases associated with alcohol, especially cancer, stroke, social issues and unintentional injuries."
Deroo encourages everyone to check out the rethink your drinking campaigning online by clicking here.