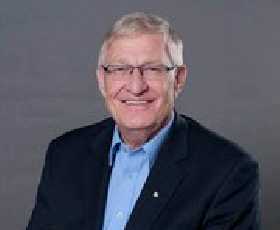 Oxford's MPP says he is glad some changes are being made to support autism programs, but it's a shame it was such a struggle to get to this point.
The government is doing an about face when it comes to kids with autism, and Oxford's MPP is happy kids of all ages will have access to the services they need.
Just two weeks after taking over the position of Child and Youth Minister, Michael Coteau is pledging $200 million over four years to help revamp autism services. He says all kids, regardless of how old they are, will be receiving services.
MPP for Oxford Ernie Hardeman says the change is largely thanks to the push from parents advocating for their children.
"Parents have been to Toronto - I think we've had four demonstrations from parents. We had some of my constituents from Oxford who came to Queen's Park to point out how big an impact this would have on their children, that the government were just giving up on them. All that could have been avoided if they had just really thought it through before they did it."
Payments will also be made to families with children who would have experienced disruptions in their services because of the previous changes that would have made older children ineligible for the programs. Many parents say these payments will not be enough, but Coteau insists they are trying to ensure there will be no gaps in services.
Parents of kids with autism should expect an information package in the mail within the next few weeks. A toll free number (1-888-284-8340) has also been set up to answer any questions.