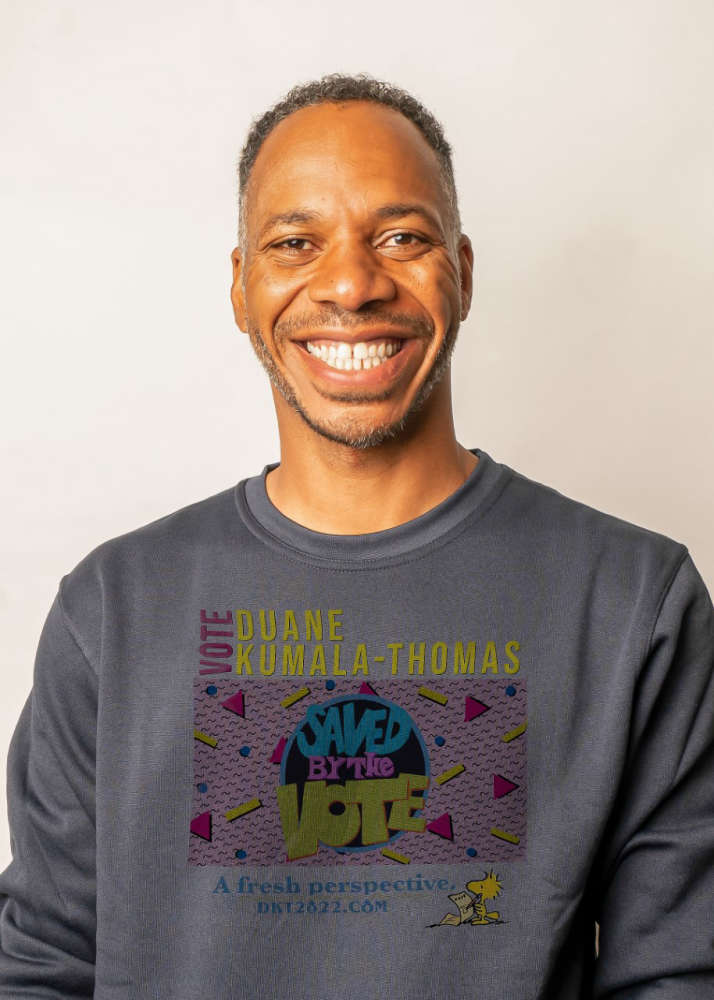 Integrity, vision, empathy, that's what Kumala-Thomas wants to bring to city council.
WOODSTOCK- Life-long Woodstocker and active community member Duane Kumala-Thomas is running for city council.
For the last 10 years Kumala-Thomas has been part of the "Why Not Us" non-profit organization that works with youths in The Friendly City. His time serving the community has given him the motivation to make a difference through city council.
"As a small business owner, father, coach, mentor and more, I don't think we need to re-invent the wheel, we just need to grease it, and get rolling in the right direction."
Perspective is everything for him, he believes that to avoid the empty promises of platforms, he instead offers his fresh perspective on the issues.
"Integrity, vision, empathy, those are all things I've been teaching to the youth in the community and now having to take my own advice. That's what I'm bringing forward."
Kumala-Thomas believes we are behind the ball coming out of the pandemic and that change has already happened. More information on his campaign can be found here.
The election is set for October 24th.