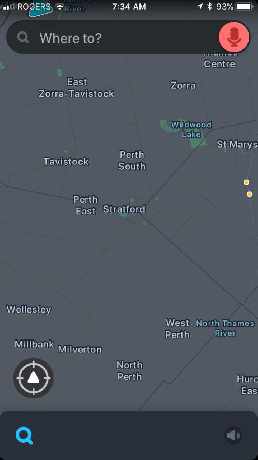 Perth County is going to start posting traffic tips to the Waze smartphone app and website.
Perth County has entered into a data-sharing partnership with Waze.
Waze is a free, real time, crowd source traffic and navigation tool that allows users to see things like construction, road closures and traffic delays from collisions.
Perth Emergency Management Coordinator Dave Colvin says you will be able to get up to date traffic information on the Waze app or through Google maps.
"What it means is we can send out road closure notices out and the system in real time will pick it up and if people are traveling it will warn them of a closure and route them a different way."
Colvin says they are really excited about this no cost partnership.
"When we implemented the Municipal 511 road closure system this summer our goal was to make closures in our system available to our communities through live feeds to systems like Waze. We have worked closely with our Municipal 511 provider Transnomis Solutions to make this connection, and they are working to connect with other services including Google Maps, Garmin and TomTom. The fact that this is a two-way exchange of information means that our internal Municipal 511 users also receive real-time updates from travellers."
Connected Citizens Program Global Lead Thais Blumenthal says this will help to solve a universal problem.
"Traffic is a universal problem and we commend Perth County for taking the steps to improve information on road conditions for people in this community. Through the CCP program, we look forward to empowering Perth County with real-time driver insights so they can make better planning decisions and improve city infrastructure."
You can access Waze online or through their smartphone app, which is available for Android and Apple devices.
Click here to learn more about the partnership and Perth's 511 portal.