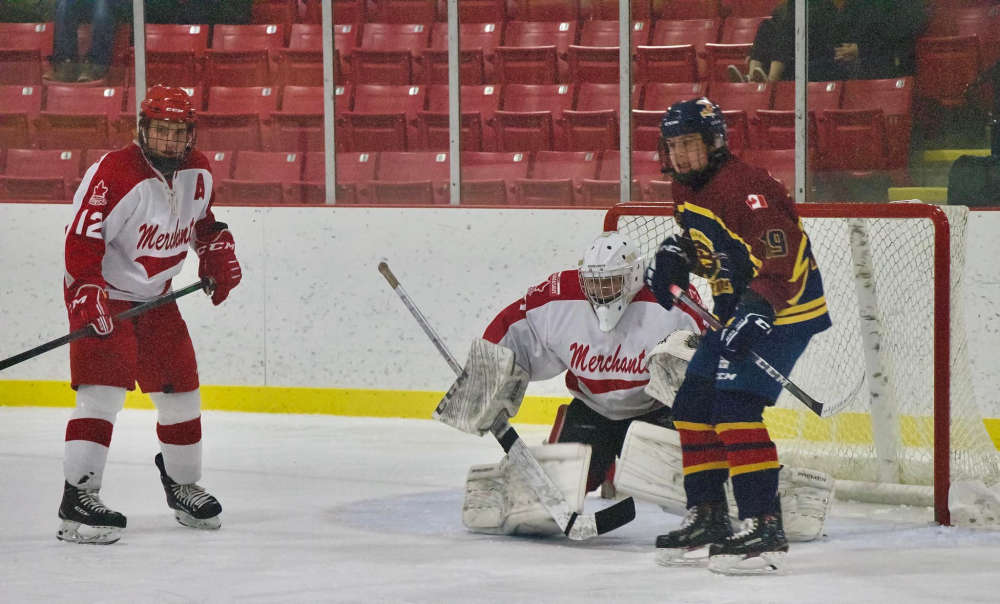 Photo Credit: Norwich Jr C Merchants Facebook page, @norwichjrcmerchants
It was a very busy weekend for the Norwich Merchants, the New Hamburg Firebirds, the Hespler Shamrocks, the Wellesley Applejacks, the Thamesford Trojans and the Dorchester Dolphins.
PJHL - The Norwich Merchants celebrated a win and a loss over the weekend.
They beat New Hamburg 2-1 on Friday, but fell to the Firebirds 3-0 yesterday. New Hamburg is currently leading the first round playoff series 2-1.
Meanwhile the Wellesley Applejacks beat the Hespler Shamrocks 2-1 on Saturday and 3-1 yesterday. Wellesley is leading that playoff series 3-0 and Game 4 is scheduled for 7:30 p.m. tomorrow at Hespler Memorial Arena.
The Woodstock Navy Vets and the Tavistock Braves both earned a first round bye after finishing the regular season in first and second place. Woodstock will face the lowest seed after the first round.
It was also a busy weekend of PJHL playoff action for the Thamesford Trojans. They fell to Dorchester 3-2 on Friday and 2-1 on Saturday, but they were able to beat the Dolphins 6-4 yesterday. Dorchester is currently leading that playoff series 2-1.