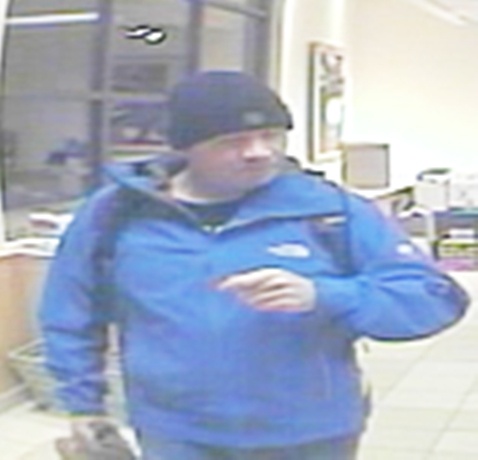 Woodstock Police are looking for a man who was using a stolen credit card in Woodstock.
WOODSTOCK - Woodstock Police are searching for a man who used a stolen CIBC debit Visa card at four stores in Woodstock.
The WPS put out his picture on Facebook this afternoon. The photo was taken from a security camera at one of the stores.
If you know who this is please call the Police at 519-537-2323 or Crimestoppers at 519-421-8477 if you have any information.