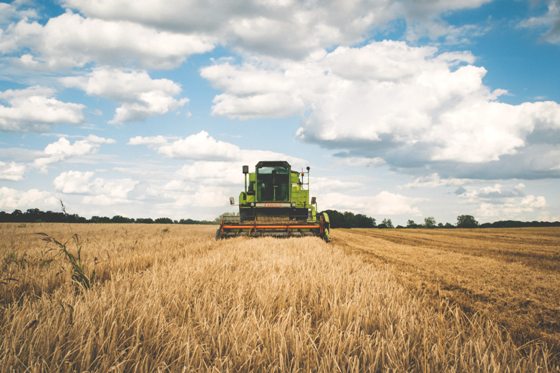 A new bill being proposed by local MPP Ernie Hardeman would call for a $15,000 fine for first time offenders who trespass on farm properties. The fines jump to $25,000 for repeat offenders.
OXFORD COUNTY - The Provincial Government is looking at a new bill that will help protect farmers.
Minister of Agriculture, Food and Rural Affairs and Oxford MPP Ernie Hardeman has introduced the bill called, Security from Trespass and Protecting Food Safety Act. The proposed legislation, if passed, will better protect farmers, their animals, livestock transporters and the province's food supply. Hardeman says it would also require explicit prior consent to access an animal protection zone on a farm or food processing facility.
"We've heard from farmers who no longer feel safe in their homes, who have expressed concerns with increasing on-farm trespassing and the safety of their families, employees and livestock. Today we are taking action to strengthen protections for agricultural workers and the integrity of our food system."
The proposed legislation would address the unique risks and challenges associated with trespass onto a farm or into a food processing facility. These include:
- The risks trespassers pose to the safety of farmers, their families and employees;
- Exposing farm animals to stress and disease; and
- Introducing contaminants into our food supply.
- The health and safety of farmers and farm animals is at the heart of the proposed legislation. Additionally, the proposed act would allow the courts to increase the cost of trespassing by:
The proposed bill calls for escalating fines for trespassing on farm property. The first offence would be $15,000, and then $25,000 for subsequent offences. Right now the maximum fine for trespassing is $10,000.
Hardeman says that under the proposed legislation, consent would be invalid if it was obtained under duress or false pretences.
"Interfering with the operations of farms, food processing businesses and livestock transporters not only puts the health and safety of our agri-food workers and farm animals at risk, but also jeopardizes our food safety. Our proposed legislation takes important steps to protect the integrity of the province's food system."
The proposed legislation would also address the safety risks of people interfering with livestock in transport by:
- Prohibiting stopping, hindering, obstructing or interfering with a motor vehicle transporting farm animals; and
- Prohibiting interacting with farm animals being transported by a motor vehicle without explicit prior consent.
President of the Ontario Federation of Agriculture Keith Currie says they are very much in favour of this proposed legislation.
"We appreciate the support of the Ontario government in taking the concerns of Ontario livestock and poultry farmers seriously and acting swiftly to address them. Farmers implement biosecurity measures to protect against unwanted diseases as well as stress on our farm animals."