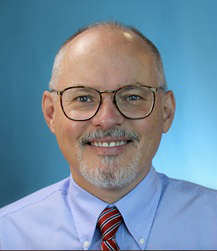 Photo Credit: Dr. Kieran Moore Facebook
Cases in Hamilton and Ottawa under investigation for the variant.
The province is investigating four more possible cases of the Omicron COVID-19 variant.
Chief Medical Officer of Health Dr. Kieran Moore told reporters today two cases in Hamilton and two in Ottawa are being investigated, in addition to the two cases confirmed in Ottawa yesterday.
The two confirmed individuals, which are Canada's first confirmed cases, had recently been in Nigeria, and were first tested for COVID-19 in Montreal.
Moore notes public health units are reaching out to 375 people who have recently returned from countries identified by the federal government as high risk for the new virus strain.
While he says he doesn't see a need to change any steps in the province's re-opening plan, he does think the province should offer testing to all returning travelers, not just those from the seven southern African countries deemed to be high risk.
Moore notes that if Omicron is "less lethal", there will be less of an impact on Ontario's health care system, though experts currently aren't sure of the severity of the strain.
He also told reporters that the province will likely make an announcement this week regarding its vaccination strategy.