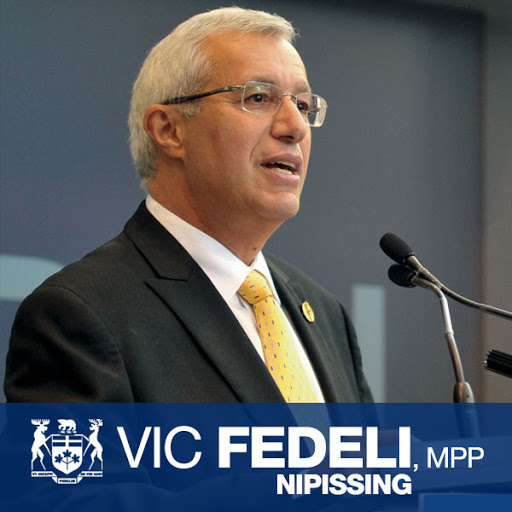 The money will help support a $27 million investment from the company to expand their operation by 13,000 square feet, creating 100 new jobs.
TILLSONBURG - The Minister of Economic Development Job Creation and Trade was in Tillsonburg this morning.
Vic Fedeli was at THK Rhythm Automotive Canada to provide them with a $1 million dollar grant from the Southwestern Ontario Development Fund. This money will be used $27 million dollar investment to purchase advanced manufacturing equipment, including automated machining and assembly centres to manufacture steering and linkage components. This investment will help to expand the Tillsonburg plant by about 13,000 square feet, and help them create 100 new jobs.
Fedeli says it is great to see this kind of development in Southwestern Ontario.
"Through the Regional Development Program, our government is making targeted investments in local manufacturers to help them create good, local jobs. We thank THK Canada for contributing to our province's vibrant, innovative, and growing automotive sector. Investments like this one play a pivotal role in Phase 2 of our Driving Prosperity auto plan. And they are making a significant impact on the Oxford Country regional economy by investing in Ontario's talented workforce and creating the conditions for long-term economic growth."
North American Operations Director for THK Rhythm John W. Cummings says the grant funding received will be used to support the technology investment that THK is making in our Ontario manufacturing facilities.
"This includes the installation of state-of-the-art machining and assembly centres which will be required to launch the new automotive business that has been awarded to THK. These investments will allow us to remain a leader in the design and manufacturing of automotive linkage and suspension components, creating about 100 new jobs in our Ontario facilities."
Local MPP Ernie Hardeman was also on hand to tour the facility this morning.
"I'm pleased to see this vital support for investment in Oxford's automotive industry. This project will make a significant impact in our community and is an important part of strengthening our local economy."