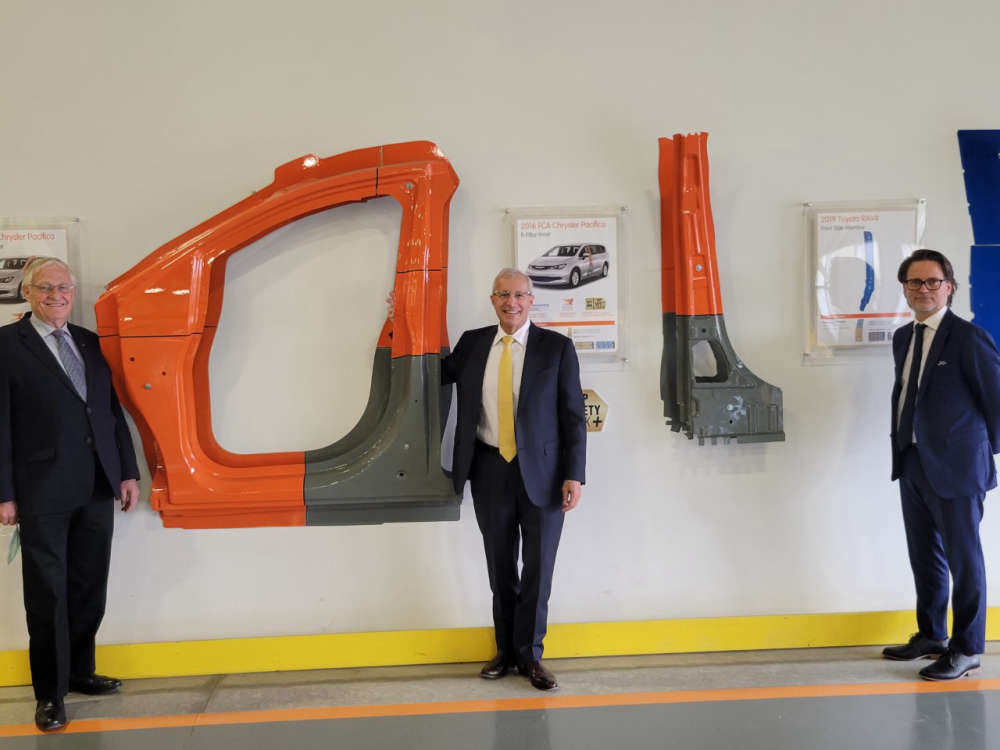 ArcelorMittal is in the midst of a 17.4 million investment at the facility in Woodstock, which will get some help from the Province thanks to a $1.5 million grant.
Minister of Economic Development, Job Creation and Trade Vic Fedeli was in Woodstock today to announce a $1.5 million grant for ArcelorMittal Tailored Blanks.
This is part of a 17.4 million investment from ArcelorMittal to produce door rings and tailor welded modifications for a large electric vehicle company. Fedeli says his government is making targeted investments in local manufacturers.
"Through the Regional Development Program, our government is making targeted investments in local manufacturers to help them create good, local jobs We thank ArcelorMittal Tailored Blanks for contributing to our province's vibrant, innovative, and growing automotive sector. Investments like these are playing a pivotal role within Phase 2 of our Driving Prosperity auto plan and are making a significant impact on the Oxford Country regional economy by investing in Ontario's talented workforce and creating the conditions for long-term economic growth."
ArcelorMittal Tailored Blanks President and CEO Todd Baker says the investment the company is making will help create 32 new jobs and retain 53 existing positions.
"ArcelorMittal has a significant asset footprint in Ontario and our advanced steel solutions are an integral component of key supply chains, including the automotive sector. The company's advanced solutions, from advanced high strength steel to laser welded blanks, are helping to shape Ontario's next-generation automotive industry and the province's low carbon economy. Specifically, this investment enables ArcelorMittal Tailored Blanks (AMTB) to produce one million door rings annually for the electric vehicle market."
Local MPP Ernie Hardeman was on hand for the announcement this morning as well. He says he is always happy to see investments in the local automotive industry.
"I'm pleased to see this vital support for investment in Oxford's automotive industry. This project will make a significant impact in our community and is an important part of strengthening our local economy."
The expansion work has already started at the plant in Woodstock and they are currently hiring new people.