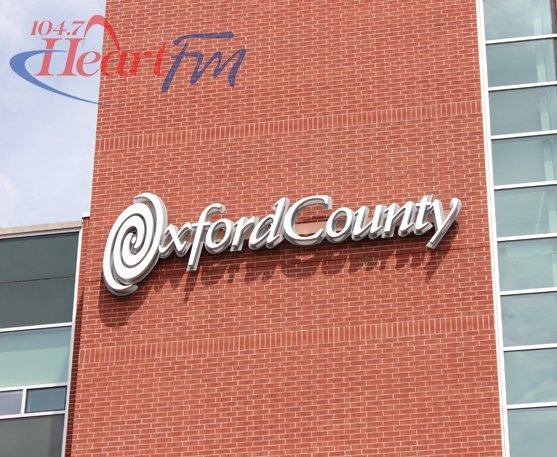 Oxford County residents can now provide feedback for the 2024 Transportation Master Plan.
OXFORD - More opportunities to participate in Oxford County's 2024 Transportation Master Plan are coming up.
People can participate in a variety of ways. There is an online feedback form and an interactive map where you can mark comments on roads, trails, commercial transportation routes and other areas. You can also register for an upcoming virtual public consultation center Tuesday, September 27th at 5:00 p.m.
Ryan Vink, Project Manager with Oxford County says it's a long-term planning document that outlines and defines the county's vision and goals, policies, programs, and infrastructure improvements needed to manage both the existing and future transportation demands over the next 25 years.
The plan focuses on all modes of transportation, and the county does an update every five years to balance the changing needs of Oxford County residents and businesses. Vink also explains why it is important to allow feedback from the public.
"It's always important to collect input from the public. On a high-level master plan like this, nobody knows our transportation systems better than the users of the transportation system and the residents in Oxford County. It's important to collect feedback on the existing state of the county's transportation systems, the county's future transportation goals and visions, and the developing trends in the county with relation to transportation from our users. We want to know what works or what could work better."
The Transportation Master Plan project team took part in Canada's Outdoor Farm Show last week and Ingersoll Town Council Chamber on Tuesday. Today, they will be at Tillsonburg Ribfest from 11:00 a.m. to 7:00 p.m. to raise awareness, generate interest and collect feedback in-person.
For more information, visit click here.