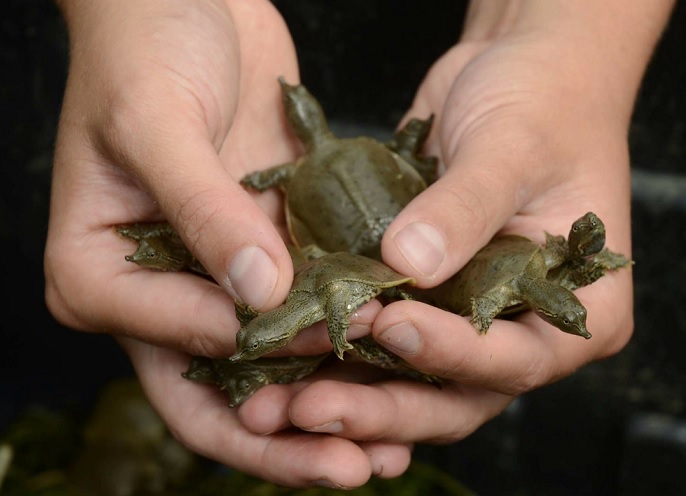 The Upper Thames River Conservation Authority is doing everything they can to save the spiny softshell turtle population in the Thames River.
UPPER THAMES - It has been a record year for the Upper Thames River Conservation Authority and their Species at Risk Reptile Team, aka the Turtle Team.
They have released more than 6,000 baby turtles back into the Thames River this year. Marketing Specialist Steve Sauder tells Heart FM they have been working saving the spiny softshell turtles for the past 20 years.
"I think what we are seeing now is the results of 20 years of work, it takes these turtles about 15 year years to reach sexual maturity and I think what we are starting to see now is the fruits of all the labour."
The UTRCA has one of the longest running and most successful reptile research, recovery and education programs in Canada. UTRCA Species at Risk Field Assistant Kaela Orton says they are really happy with this years results.
"This record breaking year shows the endangered Spiny Softshell Turtle is expanding in terms of numbers and range along the Thames River. We are so pleased that the past twenty years of recovery work is having such positive results!"
The Spiny Softshell Turtle is endangered both provincially and federally. Only a small number of hatchling turtles reach adulthood, so it's critical for biologists to protect the eggs and release as many hatchlings as possible. Early studies along the Thames River revealed almost zero turtle egg survival, but recent research shows that protection efforts are having an impact locally. Since the UTRCA began protecting eggs in the 1990's, the local Spiny Softshell Turtle population has shown increases in the number of turtles of all age classes and their range along the Thames River.