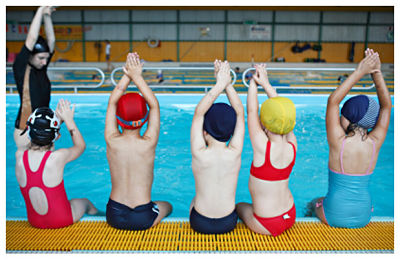 The Thamesford Area Swimming Pool will be showing off their renovations with a ribbon cutting ceremony and a free swim.
THAMESFORD - The Thamesford Area Swimming Pool is hosting a free swim at the end of the month.
They are celebrating the completion of the renovations at the pool made possible thanks to an Ontario150 Community Capital Grant. Zorra Township was given $100,000 for the renovations earlier this year.
Local MPP Ernie Hardeman and Mayor Margaret Lupton will be on hand for an official ribbon cutting ceremony. They will be joined by a volunteer from the Ontario Trillium Foundation.
The celebration and free swim is happening on Saturday August 26th from noon to 4:00 p.m with the ribbon cutting happening at 12:30 p.m.
Hardeman says the new swimming pool will be a great asset for Thamesford and the Township of Zorra.
"Swimming pools provide an excellent space for the community to come together to have fun, get fit, and learn a life skill. I'm pleased that the OTF grant allowed the Township to make improvements so the pool can continue to provide these opportunities for years to come."
Mayor Lupton says the renovations mean future generations will be able to enjoy the swimming pool in Thamesford.
"This funding allowed the Township to renovate our outdoor recreation pool that has been well-used and enjoyed over the years and will ensure that it continues to serve the community needs well into the future."