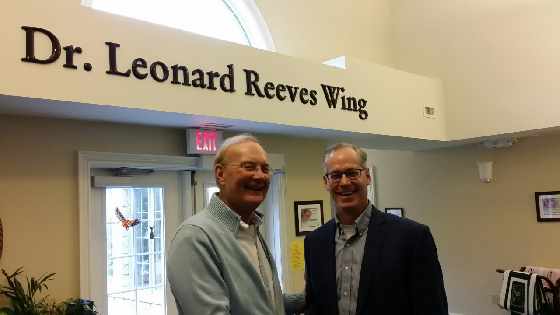 VON Sakura House is proud to introduce the "Dr Leonard Reeves Wing" after a staggering donation.
The patient wing in Sakura House has been officially dubbed the "Dr. Leonard Reeves Wing."
This comes after the Dr. Leonard Reeves Foundation made a generous monetary donation to Sakura House.
Although the exact amount of the donation has not been released to the public, Fund Development Manager with VON Oxford Catherine Dorais-Plesko says the money will help Sakura House over the next five years.
"The gift will go towards the capital cost of Sakura House so that if we do upgrades, need to fix the roof, make an addition, those kinds of things, we will be able to use those funds to support us."
Dorais-Plesko adds the hospice really benefits from monetary donations.
"We get funding from the Ministry of Health and Long Term Care but that only looks after a certain portion of the money so for the professionals that look after the patients. Everything else VON Oxford Community Corporation has to fundraise."