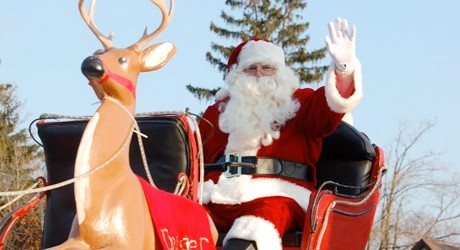 Stock photo
The Santa Claus Parade comes to Norwich today, beginning at 11:00 am.
NORWICH - Norwich Township will be celebrating their Santa Claus Parade this weekend.
The parade will be starting at Emily Stowe Public School and will then travel down Main Street.
After the parade, refreshments including Mini Dutch Pancakes and Hot Chocolate will be served at the local Fire Hall.
It will be today at 11:00 AM.