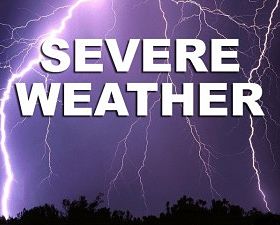 The severe thunderstorm warning lasted for a couple hours this afternoon.
UPDATE: The warning has ended.
OXFORD - There's a severe thunderstorm warning in effect for Oxford County.
Environment Canada meteorologists are tracking a line of severe thunderstorms capable of producing heavy rain.
This line of severe thunderstorms is located from Stratford to Petersburg and can bring heavy rainfall of 50 mm within one hour. Heavy downpours can cause flash floods and water pooling on roads.
Environment Canada ask that you please continue to monitor alerts and forecasts.