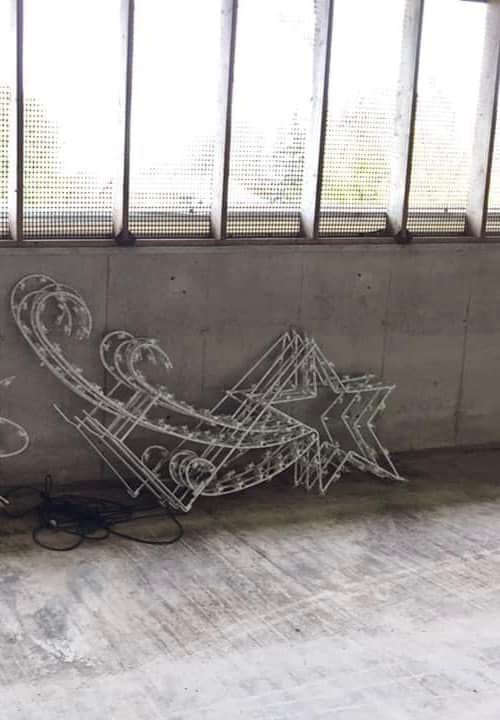 This particular shooting star ornament was purchased in memory of a loved one and if it is returned, no questions will be asked.
BURGESSVILLE - A big beautiful Christmas shooting Star ornament has been stolen in Burgessville.
It was garbage day, so someone might have taken it by mistake. Witnesses saw someone in a silver sedan load of the star around 2:00 pm on Sunday.
These are the ornaments the town puts out for Christmas ahead of the Santa Claus Parade, which takes place on December 18th this year in Burgessville. This particular Star had extra special meaning as it was purchased in memory of a loved one. It was sitting at the hydro pole on the east end of town between Nichol and Smiths Lane ready to be put up. Anyone with information is asked to contact the Burgessville Santa Claus parade committee, you can reach out on Facebook, or call us here at the radio station and we will get in touch with them, 519-537-8040.
You can see a photo of the ornament below. If you took it by mistake, please return it, no questions asked.